Name:shukaku
Description:a blood thirsty tanuki,who can be released if the weilder falls asleep.
he is a sandy colored fur and blue markings,gold eyes
Appearance:a large sandy colored tanuki with blue wind markings.dark gold eyes black out coloring.
he mostly is hunched over and has a big belly which he usses for some attack like air bullets.he has sharp razor teeth and
sharp claws tipped blue.
Abitilies:
-control over sand
-sand sheild
-make weapons from sand
Downfalls:
-against he sand being traped in a pot.
-agaimst the akatsuki
-
Number of tails:1
Stages:
1:is gaining sandyclored/blue marking fur raccon ears and tail with sharp claws and teeth.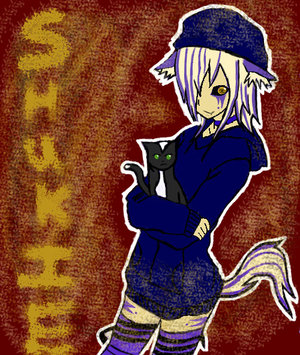 2:gaining arms,tail,ears of shukaku but still has human torso,legs,hips,and face.
3:will be covered in fur and looks more animal like walks on all fours,basically a mini shukaku but thinner.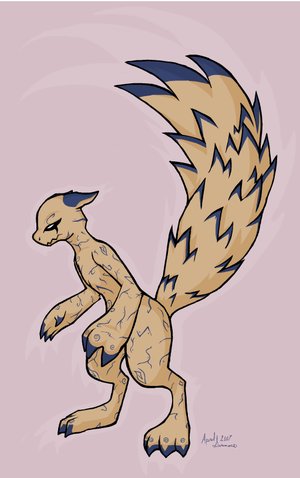 4:transforming into a full shukaku.